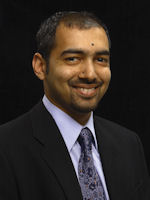 DR. KAZI ANIS AHMED
Co-Founder and President Dr. Kazi Anis Ahmed is the Director of the Kazi and Kazi Tea Estate, Ltd. (KKTE - the single source for Teatulia Tea) as well as the Director and CEO of Organics and Education for Gemcon Group in Dhaka, Bangladesh. At KKTE, Dr. Ahmed has helped establish the guiding organic values and policies that allowed KKTE to emerge as the first successful organic tea estate in Bangladesh. He personally oversaw the international SGS Organic and USDA Organic certification processes. After launching Kazi & Kazi Tea as the first organic brand in the local market, he led plans for Teatulia to become the first branded Bangladeshi tea for international export. Dr. Ahmed is leading the founding of an innovative co-operative affiliate with over 1,000 members. Dr. Ahmed received his BA, MA and Ph.D. in literature from Brown, Washington and New York Universities, respectively.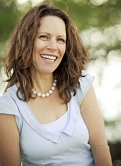 LINDA APPEL LIPSIUS
Co-Founder and CEO Linda Appel Lipsius has managed the launch of Teatulia in the United States since 2009. Previously, Mrs. Lipsius was a Vice President with Orange Glo International (OGI) where she launched OxiClean, Kaboom, Orange Glo and Orange Clean in the US, Europe and Asia. Prior to Orange Glo, she directed marketing campaigns for Roche Laboratories' leading brands at Young & Rubicam. Linda earned her BA from Columbia University and MBA in finance from New York University. She is also a two time featured speaker at the World Tea Expo on the topic of sustainable tea gardens.

CHRIS OLSEN
Director of Marketing & New Product Development Chris Olsen manages the formal marketing duties for Teatulia. He comes from an advertising rich background spending a combined 8 years at The Integer Group and Crispin Porter + Bogusky, working on brands such as Minute Maid, Miller-Coors and Coca-Cola. Prior to joining Teatulia, he was a Vice-President at Pure Leaf Naturals where he directed marketing campaigns for Aviva Yerba Mate and the Sweet Earth brand of stevia. Along with his advertising and marketing experience, Chris earned his BA from Colorado State University and his MS in Marketing from the University of Colorado at Denver.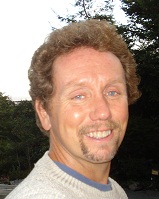 DON PECK
Brand Ambassador Don Peck travels throughout the United States spreading the word about Teatuila through in-store demos, tea trainings, trade and consumer shows. He comes from an educational background: starting out his teaching career in Montessori education, he helped found Kyo-Yeon Academy in Korea and was a classroom teacher and Technology Coordinator for the Bayshore school district in Daly City for many years. He has worked extensively with young people doing digital storytelling and has received numerous awards and acknowledgments for his works in the inner city schools. Don earned his teaching credential and then a Masters in Education from San Francisco State University.

NATASHA LANNERD
National Retail Sales Manager Natasha Lannerd oversees both natural and conventional retail market sales in the U.S. Natasha comes from a diverse sales background with significant experience in retail, sales brokering, and manufacturer sales management. Prior to joining the Teatulia team she managed the natural channel for the Western U.S for Udi's Gluten Free Foods. Natasha earned her B.A from the University of Colorado at Denver in Political Science and Conflict Mediation.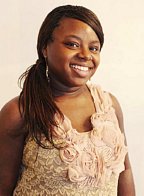 JAZMINE POLITE
Sales and Marketing Assistant Jazmine Polite comes to Teatulia Tea with several years experience working with entrepreneurial companies. She has helped market Inspiration Beverage Company, the producer of Bing Energy Drink, as well as produce sales and marketing initiatives for nonprofits. Jazmine is accomplished in promoting a company and its brand to the public through tradeshows and demos as well as social media. She studied Communications and Spanish at the University of Colorado Denver.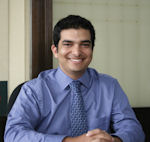 KAZI INAM AHMED
Ambassador Kazi Inam Ahmed is a Director of the Kazi and Kazi Tea Estate, Ltd. (KKTE) in Bangladesh. Inam has worked closely with local farmers to establish the vision of a sustainable organic tea garden. He has been involved in many development projects for the farmers and workers, such as adult education and health initiatives. Inam was integral in the launching of the Kazi & Kazi Tea brand as the first organic tea in Bangladesh. In 2004, he introduced Kazi & Kazi Tea as the first Bangladeshi organic tea brand in Harrods, London. Now he is working to make Teatulia the first branded Bangladeshi tea for international export. Inam received his BA from Wesleyan University.
Share: