Fine Dining Restaurant
Iced tea that appeals to your customers' taste. And their appetite for a good story.
Every item on your menu is a reflection of your restaurant and philosophy. When you serve Teatulia® 100% organic iced tea, our rich story enhances your own—providing a natural alternative to soda and tap water that customers feel good about ordering. And with iced-tea profit margins of 95% and more…well, you can't argue with that, either.




Add tea-champion iced tea to your menu, and a world-changing story to your story.
Five of the last six years, Teatulia has been named a North American Tea Champion. Our completely organic, single-source tea is a fresher, purer-tasting complement to everything you serve, and your customers will notice the difference. They'll also love the Teatulia story. Every sip contributes to the health of the planet and the people who produce our tea.
USDA CERTIFIED ORGANIC:
PESTICIDE-FREE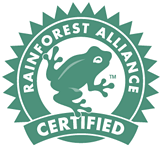 RAINFOREST ALLIANCE CERTIFIED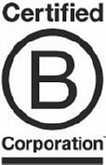 CERTIFIED C CORPORATION
THE TEA THAT DOES A BODY (OF PEOPLE) GOOD
THE ONLY FAIR-TRADE CERTIFIED PRODUCT IN BANGLADESH
You're careful about what's on customers' plates.
How about what's in their glasses?
Our unique, single-source, closed-loop method of production means our tea doesn't leave our sight. Unlike our competitors, Teatulia isn't treated with pesticides or mixed with tea from unknown sources. It never waits for an open-air auction or on a warehouse floor, exposed to contaminants. So not only is Teatulia a healthier alternative to soft drinks, it contains nothing you have to apologize for.
Our tea requires a longer conversation.
Best held over a glass of tea. We'll buy.
Teatulia offers total operator solutions, which we'd love to discuss with you in more detail.
Format options to fit any work flow and price point
Custom blending
Equipment packages
Staff training and ongoing support
Marketing to drive tea sales
FRESH BREWED ORGANIC ICED TEA
Offer an organic, sustainable, award-winningly-delicious iced tea program that complements meals in quality and taste. Perfect for fast and casual dining, catering, board plans, and cafe needs.

SINGLE-SERVE TEA BAGS
Your commitment to quality and sustainability will shine through with our recyclable and compostable whole leaf pyramid or fine cut square single-serve tea bags. Display them in our reclaimed beetle-kill pine tea chest for added presentation. Perfect for banquets, cafes, casual dining, college dining halls, coffee shops, and catering.
You can buy your tea from a global conglomerate. Or from Linda.
Linda Appel Lipsius, Co-founder & CEO
Since 2006, Linda has worked with her partners in Bangladesh to transform barren land into the world's largest organic tea garden and to introduce the world to a truly better tea: Teatulia.
Know where your tea comes from. ™