The Teatulia Ambassadors are a group of athletes who use Teatulia to fuel their many adventures. Rock climbers, cyclists, runners, and paddle boarders alike need to stay fueled, and our 100% organic Energy Teas gets the job done.
Chelsea Nichole Rude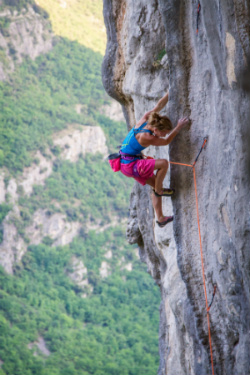 Chelsea, a Boulder CO resident, began climbing in back in 1998 with her father at a local climbing gym in Atlanta, Georgia. She was immediately hooked and joined a youth climbing team and began competing all within the first month. Since then she has competed in over 100 competitions and has traveled to Europe and Asia to compete at the world level.When she's not climbing, Chelsea loves being up in the mountains hiking or running with her dog, Puma. She also loves traveling and enjoys playing scrabble.
Website | Instagram | Facebook
Any advise for aspiring climbers? Learn as much as you can and experience all types of climbing - it will help keep it fresh and keep your stoke burning. But most importantly just make sure you're having fun!
What's your favorite Energy Tea and why? My favorite energy tea is the Red Tea. It gives me the perfect pick-me-up in the morning before my training sessions, keeps me warm and hydrated while ice climbing, and helps me recover on my rest days. I'm not sure it can get much better...
Fun Facts. I really love cookies, I have a -3 ape index (I've been called t-Rex), I have a little dog named Puma, I love inspiring others to find their passion and live it, and I feel most alive when I'm in the mountains.
Savannah Cummins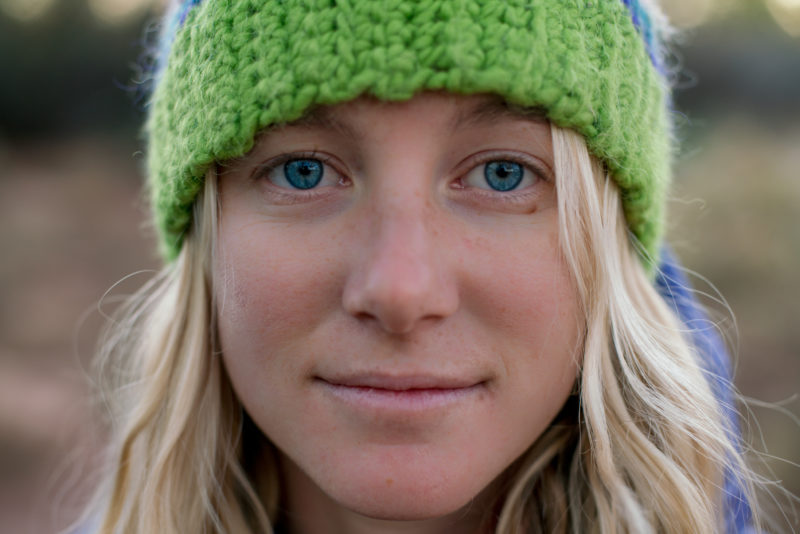 Savannah Cummins grew up in Cincinnati, Ohio. She was not exposed to the outdoors until she was 16. Her parents sent her on a 28 day canoeing trip in Minnesota to keep her out of trouble for the summer. She quickly realized how much simplicity exists in a life outside, and has since made it her job to do so!
Website | Instagram | Facebook
Why are you hooked on Teatulia?
I am not a coffee drinker, but still enjoy having a hot drink in the morning and before I go to bed. I'm a quality over quantity kind of person, and Teatulia is quality tea. In the morning I can get just enough caffeine, it tastes oh so good and it's organic!
Where's the coolest place you've been?
I've traveled all over the U.S., Europe, Central America and Asia and have seen some pretty cool places, but the state of Utah still blows my mind every time! It has mountains and some of the most beautiful desert landscapes I've ever seen. I still have a lot of exploring to do on planet earth but for now Utah is the coolest place to me.
Tell us some fun facts about you
I'm a photographer and climber. I love heights but I'm a little scared of water!
Jesica Cockerham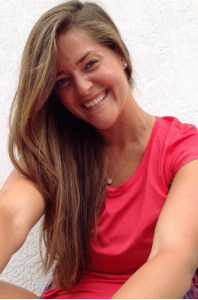 Jesica Cockerham is a freelance writer, blogger behind RunOnOrganic.com, juice shop manager and former collegiate volleyball player. She is an avid runner and Iron Tribe athlete who lives by her mantra "Make Good Use of Your Pulse."

Website | Instagram | Facebook | Twitter
What's your pre-run ritual? Loud techno music, some sort of caffeinated beverage (I alternate in between green tea and cold-brew coffee), head banging and bad dance moves.
Any advice for aspiring runners? What you eat can enhance or diminish the joy your get from running. When you eat well, you feel superpowered. Keeping that in mind will motivate you to eat clean foods to fuel your running habit.
Why do you drink Teatulia? I drink Teatulia because I believe strongly in the healing properties of plants. Making organic tea a part of my everyday routine keeps me balanced, GI tract regulated, energy lifted and my workouts enhanced.
Meher Banow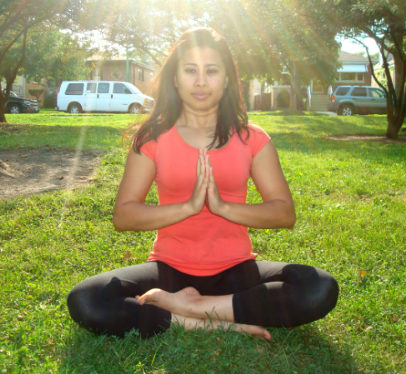 Meher Banow lives and works in Chicago, IL. She is originally from Bangladesh having migrated to the USA in 1991. She has been teaching yoga since 2015. After several years working in the corporate world, Meher left to pursue personal goals of owning her own business. She is currently the owner of Zen Releaf: a portal for holistic, natural hemp products. When she is not teaching yoga, or running her business, she is training in Krav Maga.
Why are you hooked on Teatulia?
I begin my days by drinking a cup of tea every morning. Drinking tea is a ritual for me. It allows me to pause in the moment of solace & peace. As I drink tea, it allows me: a moment to myself,gives me time to reflect and places me in a state of zen ­ which helps me prepare for my day. Also, I am hooked on Teatulia's philanthropic mission that supports women. Teatulia is a social enterprise designed to create jobs. Teatulia is committed to making sure women have an empowered role in the Bangladeshi community. Teatulia provides education, health and cattle lending programs to the women and children of Bangladesh. I want to help Teatulia help others.
How did you get involved teaching yoga?
I began practicing yoga in 2014. I had been taking group classes at a gym for a while, and wanted to try something new. Initially, I didn't think that yoga was for me, but after taking my first yoga class, I realized yoga challenged me in ways I have never experienced before: mind, body and spirit. Ultimately, I fell in love with yoga sculpt.
Greg Hope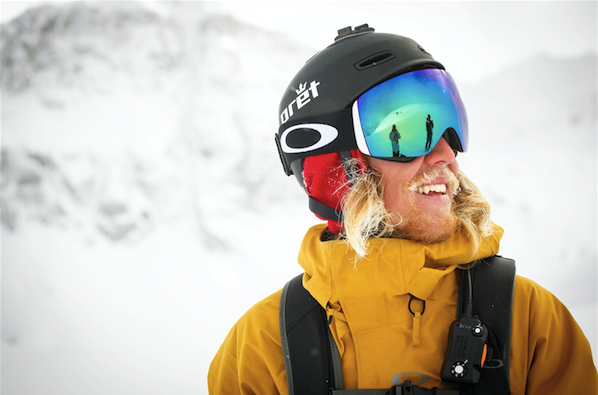 Greg Hope, born and raised in Telluride Colorado. Skiing my whole life. Started racing, moved into moguls, joined the big mountain team in its inaugural year. Freeride and big mountain skier. When it is not ski season I spend my free time, playing soccer, riding bikes, motorcycles, flyfishing, hunting, and just generally spending time outside. Hold my family and friends close.
Why are you hooked on Teatulia?
I am hooked on Teatulia, I'm not a fan of regular energy drinks, that are packed with top much sugar. Teatulia gets me going and gives me prolonged energy. Beyond that they take great, and real.
What's your favorite Energy Tea and why?
My favorite energy tea is the Energy Green. Always have drank green tea that you find in gas stations. But unlike those Teatulia is not too sweet, is organic and has more too help me keep the energy I need.
How'd you get into skiing?
I was born and raised in Telluride so skiing came early. Started before the age of 3 and have been hooked since.
Tell us some fun facts about you:
I got an WEMT certifications. I cant remember the last time I have been to a barber, and love trying new things, being a beginner is an important thing.
Where's the coolest place you've been?
I have been lucky enough to do some amazing traveling. But some of the coolest places have been right out my back door. Between getting up early to ski, hunt, fish or just be in the mountains you find your self in a place you will never forget
Any advise for aspiring skiers?
Go out and get the miles in, not just on the good dats. Learn to love the crappy days. I also think it is important to learn all types of skiing and racing, moguls, park, freeride.
What's your biggest accomplishment?
3rd place in the RedBull Cold Rush last winter was my biggest accomplishment. I grew up watching it and thinking it was the coolest comp. Being invite only and covering multiple aspects I think it is the biggest comp in freeride skiing and shows a very well rounded skier.