Posted by Teatulia on 1-27-2021
With a few ingredients (and Teatulia organic teas) you can have your coffee house favorite drinks at home.
Medicine Ball Tea
The Medicine Ball Tea is a popular cold-fighting, soothing tea. The vitamin C for immunity + mint for congestion makes this a super tea you'll want to try.
3/4 cup water
3/4 cup lemonade
1 tbsp honey
1 drop peppermint extract (optional)
Lemon slices, for garnish
Brew tea with Mint and Lemongrass tea bags. Once brewed, remove tea bags and add lemonade, honey, peppermint extract and top with lemon slices.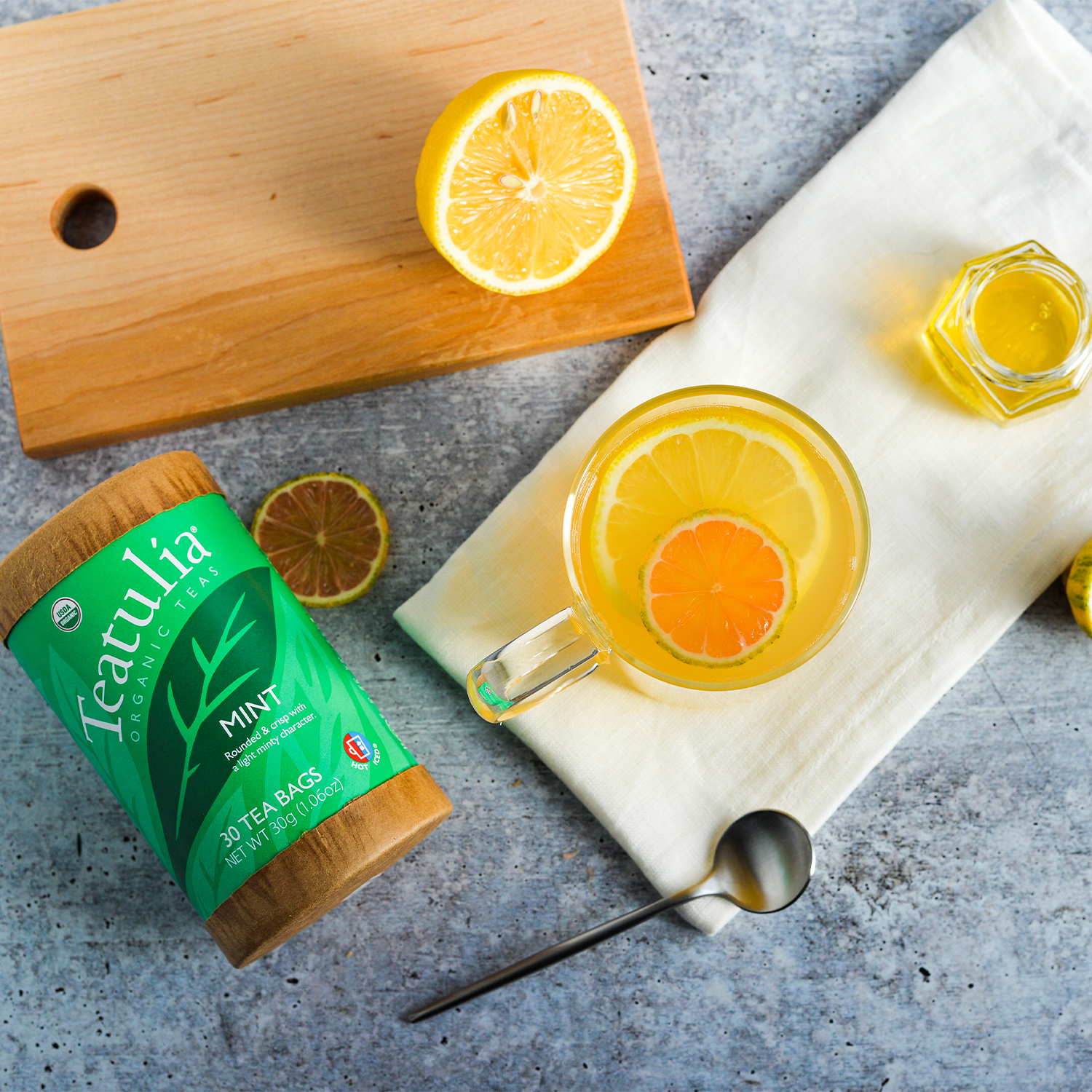 Vanilla Rooibos Latte
The Vanilla Rooibos Latte is a caffeine-free take on the traditional chai tea latte that you can enjoy day or night.
6oz of water
1.5 cups milk or milk alternative
1 tsp honey and cinnamon (optional)
Heat milk in saucepan and froth with frother or pump air into milk using French press. Combine milk with brewed tea and top with honey and cinnamon.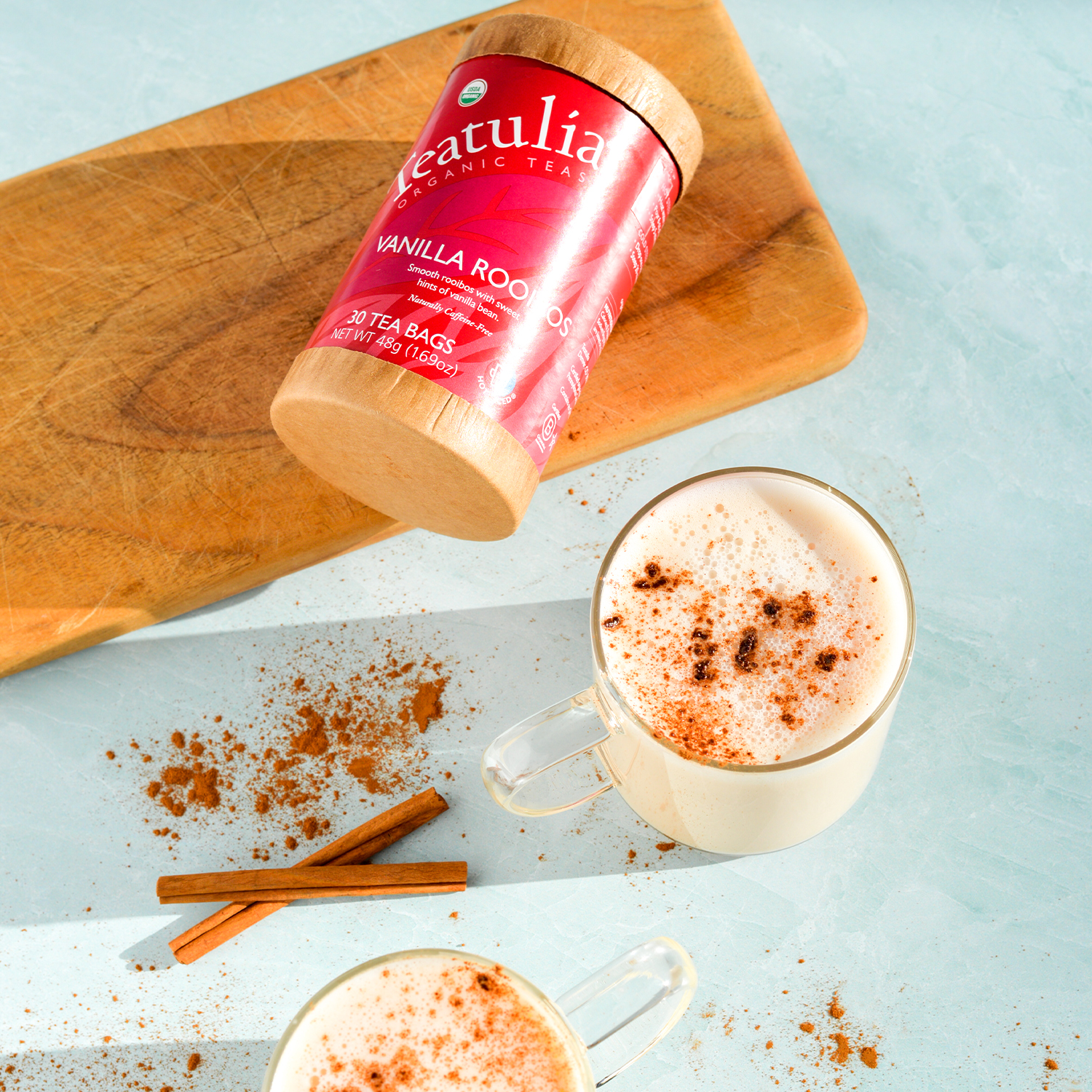 Pink Drink
The Pink Drink is a creamy, dreamy delight, featuring our popular hibiscus berry herbal tea. We swapped out the heavy whipping cream and sugar you'll find in the classic Pink Drink, so you can justify having this treat every day.
1 cup of chilled Hibiscus Berry Tea
2 cups coconut or almond milk
1.5 tbsp agave or honey
1.5 strawberries (leave some slices for garnish)
Handful of Ice
Blend chilled Hibiscus Berry Tea, milk, agave and strawberries. Add ice and top with remaining sliced strawberries.