Teatulia is grown and hand plucked in our own beautiful tea gardens in Northern Bangladesh then delivered to you, all the while staying in our hands. Vertical integration delivers organic, pure, fresh tea.
Do you know where your tea comes from?
Teatulia iced tea is a beautiful addition to any menu.
We'd love to tell you more.
In the shadow of the Himalayas, we found a place that was thirsty for tea.
The climate at the base of the Himalayas is perfect for growing organic tea, but the land was fallow. Over two decades, we turned it into a fertile organic tea garden, and a completely vital ecosystem.
A one-of-a kind model.
Teatulia's gardens nestle in the shadow of the Himalayas. The land, once fallow, now thrives thanks to the Fukuoka Natural Farming Method: "Give more to the land than you take."
Regenerative agriculture at work.
When you give generously to the land, it returns the favor.
We shower our tea with love, not pesticides.
Our goal was to grow tea without exploiting the land or the workers. Following a Japanese technique of natural farming that requires no machines, no chemicals and very little weeding, everything in our intentionally designed permaculture works together to create a complete and sustainable agricultural system. Because no pesticides are used, workers (and tea drinkers) aren't exposed to the dangerous chemicals often used in other tea gardens. We're proud to produce delicious, 100% organic tea that's truly good for the environment, the plants, and the people—both those who grow it and those who drink it.
Quality Matters
We have a great story AND the quality (3rd-party-verified - don't just take our word for it) to get your guests excited about your tea program. Five of the last six years, Teatulia has been named a North American Tea Champion, not to mention, the Speciality Food Association awarded Teatulia a sofi Silver.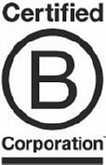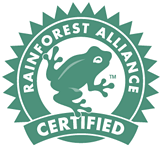 Our business is selling tea, but our passion is changing the world.
We created Teatulia, in large part, to help improve the lives of some of the world's poorest people. That's why we've invested so much in the community that surrounds our tea gardens—from providing better working conditions to better pay, from our unique cattle-lending program to education and health programs for our workers and their families. Every time you choose Teatulia, you're making a difference.
The taste really is just the first good thing.
Teatulia iced tea is a beautiful addition to any menu.
We'd love to tell you more.
The captcha you entered is incorrect. Please try again.