Posted by Teatulia on 2-5-2021
We're prepping our game day cocktails, but need your help to declare the winning drink. Check out our Instagram to vote on the cocktail recipe you'd drink on game day.
The Contenders:
Signature Black Old Fashioned
Ingredients:
1 can of Signature Black Iced Tea
2 oz Bourbon
Orange
1-2 tsp simple syrup.
3 dashes bitters
Instructions:
Pour Signature Black into an ice cube tray. Freeze 4 hours.
Mix bitters, bourbon and simple syrup to shaker.
Peel 2 inches of orange rind with a vegetable peeler add to glass. Add tea Iced Cubes. Pour bourbon mix over ice. Swirl and enjoy.
Inspiration: rosielovestea.com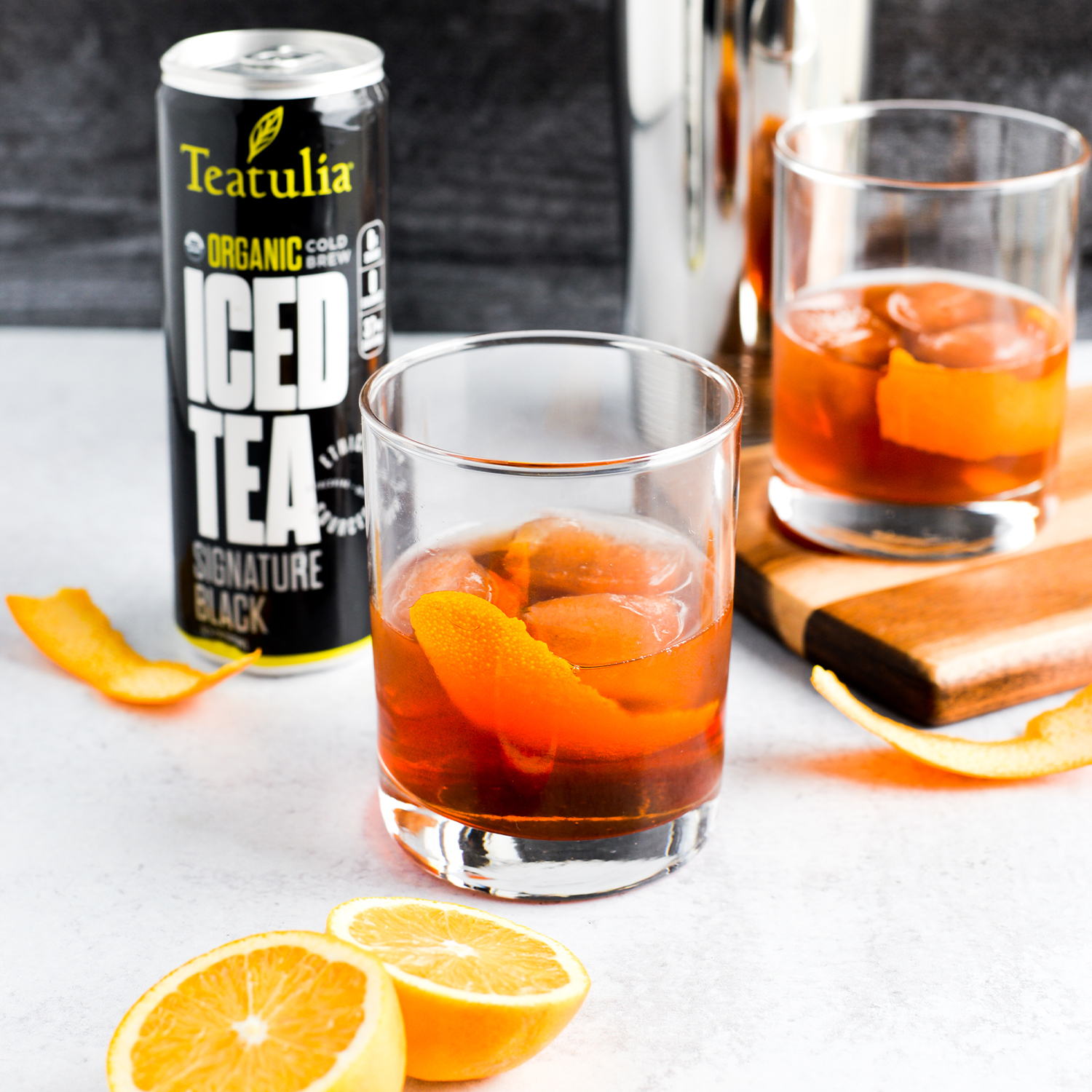 Hibiscus Fusion Margarita
Ingredients:
1 can Hibiscus Fusion Iced Tea
Juice of 1 lime (approx. 3 Tbsp
4 oz Tequila
Agave syrup or sweetener of choice (optional)
Lime wedge for garnish
Salt
Salt the rim of your glass. Add ice cubes.
Mix Hibiscus Fusion, lime juice, sweetener and tequila. Pour over ice. Garnish with lime wedge.
Inspiration: minimalistbaker.com